Sustainable Development Products & Services
Sustainable design is a "point source" driven design that utilizes an off-the-grid, stand-alone "Island Based" platform. It joins up the engineer, architect and landscape architect to create community infrastructure that is green, healthy in resource and capable of surviving extreme and scarce conditions.
Changing weather patterns and natural disasters are raining havoc on our impermeable, centralized infrastructure. It is up to new developments and old ones waiting for re-design, to lean on decentralized designs that reduce the risk of urban flooding, lack of water supply, contamination, cut power and inaccessibility to food and transportation.
This is the design challenge. Call us today to discuss the possibilities:
Eco Village Design
"Growing Up" to Reduce Sprawl and Enhance Social Platforms
Water Source Management
CREA provides and continues to source products and systems that support an Integrated, Eco-System Based Stormwater Management Plan
In over a decade we have seen the development criteria for storm water containment go from 1 in 10 year storm to 1 in 100 year storm – and it is still not enough. We are faced with increased flooding in one region with drastic drought in another.
Water Source Protection is all about promoting the infiltration of storm water, capturing and recycling our grey water and creating decentralized wastewater streams that minimize the use of our potable water and energy.




Raintank Modular Structure for subsurface water detention and infiltration


This tank system uses surface infiltration and underground detention techniques that result in clean water for re-use or for safe re-entry into the natural water system.
With infiltration based design, the 95% void subsurface system with built-in sand filters, is capable of removing nutrients and gross pollutants, slowing down flow for slow release into existing storm systems or to percolate for aquifer recharge.
In addition to the environmental benefits, the subsurface location of the tank system minimizes the development foot print, it creates more useable ground area and green space for enhanced aesthetics, air quality and reduced heat island effect.
It is as flexible as a "lego set" for challenging and pre-existing infrastructure, high ground water tables, bedrock and more.
Stormwater Treatment:

CREA focuses on supplying bio-based stormwater systems that combine bio-filter top soils, select plants that enhance infiltration pathways and provide contaminant uptake, subsurface sand filters and a geotextile wrapped matrix-style tank to clean and slow down impermeable surface flow.


Rainwater Harvesting
Rain water is one of our most precious natural resources. In collection off our roofs we can significantly reduce our reliance on diminishing water supply, lower our water bills and minimize pressure on our existing storm water systems. 
The Atlantis Flo Tanks are modular in structure, which makes them extremely flexible and capable of holding unlimited amounts of rainfall and snow melt. This subsurface tank keeps the water cool and in optimum quality with its built in sand filter. The matrix structure of the tank plates provide high surface area for healthy biofilm to form. Further, if a circulating pump is used, they also enhance the turbulence for more effective aeration.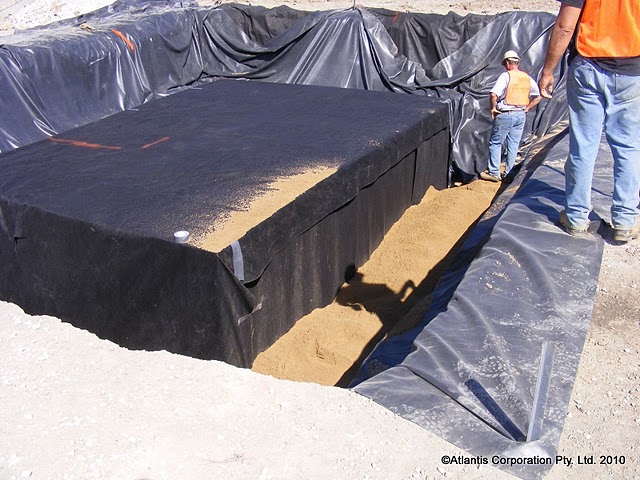 This link showcases the steps of an installation - http://www.youtube.com/watch?v=O67-mAxvb3U
Greywater Recycling – Product Supply and Packaging
Commercial




To reduce the impact of new developments on our water sources, Crea Terra now offers Wahaso's solutions in Western Canada for on-site water re-use systems that are fully integrated into a commercial building or site design.




Wahaso provides complete commercial-grade design/build recycling water systems custom-tailored to each building through harvested rainwater or greywater from showers and sinks for non-potable water re-use.

Their design/build systems are scoped to the best water source and uses for on-site treated water. As a manufacturer, they provide detailed drawings and specifications of a sophisticated, integrated system that comes pre-assembled on skids and tested at their facility prior to shipment to the installing local contractor.

Residential
Black Water Design Products
BioWetland Construction
Compost Systems
Pond Design Products
Floating Island Construction with a biological structure that cools the water, filters stormwater with suspended roots, shades the fish and provides bird habitat.
Energy Source Management
Solar Based Products
Wind Based Products
Wave Based Product
Natural Insulation
Bio Fuel
Community Green Space Design & Products
Food Source - Urban Farming
Recreation Parks / Nature Driven Educational Parks
• Chess Game
• Butterfly House
• Pondless water falls, moving streams and more
Sportsfield Design & Products
Organics Recycling